Competitions
The USOPC provides logistical and organizational support for athlete performance at the Olympic and Paralympic Games, Pan and Parapan American Games, and Youth Olympic Games. This includes travel and outfitting, on-the-ground staffing and support, as well as high-performance training centers. 2019 was an important year, as Team USA athletes competed across the world to qualify and prepare for the Olympic and Paralympic Games Tokyo 2020.
While the USOPC put additional focus on supporting the whole athlete off the field, we continued to do what we have always done: support the sustained competitive excellence of Team USA athletes. As a result, the athletes who make up Team USA thrived.
Pan American Games Lima 2019
---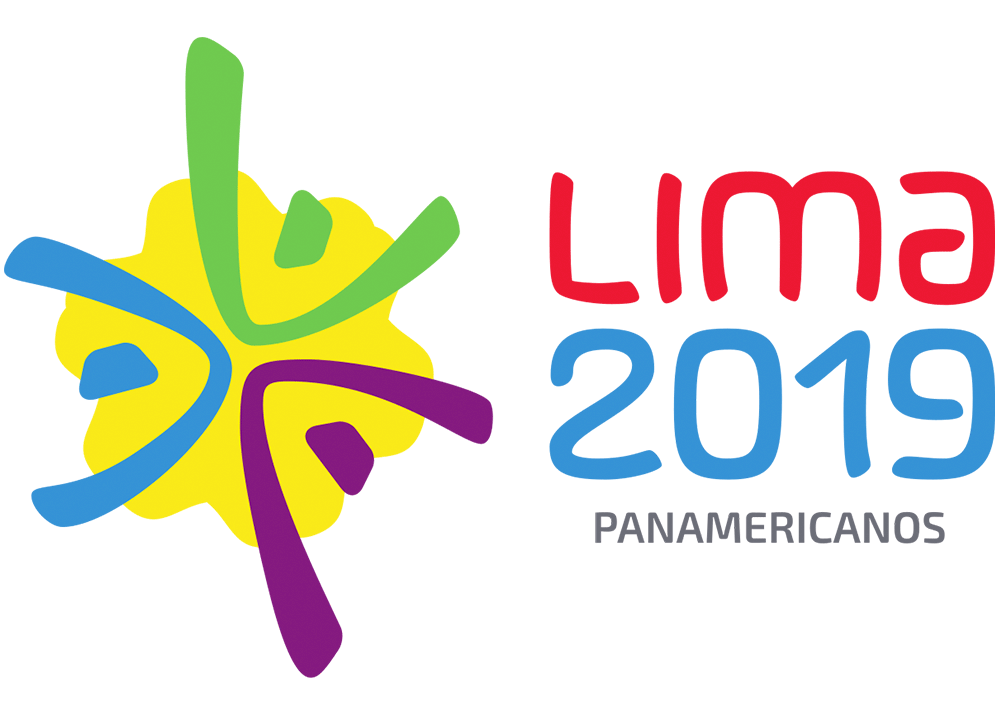 The 2019 performance of Team USA athletes at the Pan and Parapan American Games in Lima, Peru, was our best performance at the continental event in 20 years.
---
The Pan American Games Lima 2019 saw the Western Hemisphere come together with 6,700 athletes competing from 41 nations. As part of Team USA's largest delegation yet, U.S. athletes delivered stellar performances to collect 293 medals, including 120 golds, 88 silvers and 85 bronzes—leading the overall medal count for nations by 122 medals.
---
Swimmers Margo Greer, Nathan Adrian and Michael Chadwick all made strong statements in their Pan American Games debuts, with Greer and Adrian each earning six podium finishes and Chadwick earning five. Gymnasts also made their mark, with rhythmic gymnast Evita Griskenas clinching five trips to the podium, and Riley McCusker earning four on the artistic side. Foil fencer Lee Kiefer won her third straight Pan American title, and Brady Ellison broke the qualifying round world record, scoring 702 out of a possible 720 points.
---
Beyond trips to the podium, U.S. athletes and teams also earned trips to Tokyo—Team USA athletes captured 16 quota spots for the Olympic Games Tokyo 2020 across archery, equestrian, sailing, shooting and water polo. This included Brian Burrows and Derek Haldeman's medal-winning performances that secured two Olympic quota spots in trap shooting—becoming the first Americans to qualify for the event since 2008.
---
---
Parapan American Games Lima 2019
---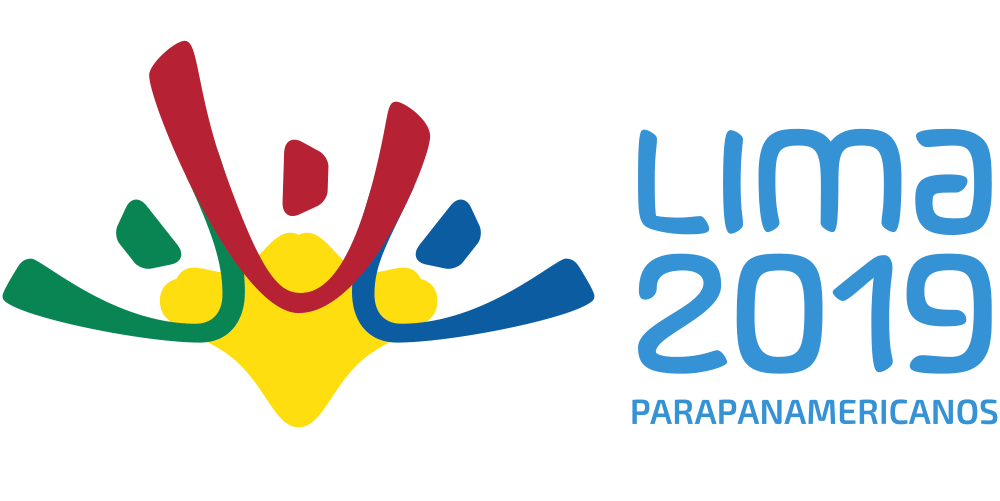 Competition in Lima continued with the Parapan American Games, which saw 1,890 athletes from 33 nations compete. U.S. athletes delivered stellar performances to collect 185 medals, including 58 golds, 62 silvers and 65 bronzes, to finish second in the medal count behind Brazil.
---
Multi-medalists included track and field's Jaleen Roberts and swimming's Carson Sanocki, who earned four trips to the podium each. Every team sport from the U.S. also found the podium in Lima, as Cameron DeLillo and Nick Mayhugh led the U.S. seven-a-side soccer team to its first Parapan medal with two goals each in the bronze-medal game. U.S. athletes also added their names to the record books with six world records set in track and field, including two by Nelya Stary Schasfoort (in long jump T47 and women's 400-meter T47).
---
Determined to continue these world-class performances at the upcoming Paralympic Games, U.S. athletes and teams earned three team qualifications and one individual qualification for Tokyo 2020, with the men's goalball team, men's and women's wheelchair basketball teams, wheelchair rugby team and Tahl Leibovitz of table tennis all clinching spots.
---
---
World Championships
---
In a non-Olympic and Paralympic Games year, Team USA's competitive excellence is also highlighted by results from world championships. In 2019, Team USA Olympic and Paralympic athletes clinched 230 podium spots across winter and summer sport, including 94 gold medals. Across summer world championships, U.S. Olympic athletes delivered dominating performances, topping the international rankings with nearly 100 medals (including 46 golds, 28 silvers and 22 bronzes). On the Paralympic side, Team USA tied for a fourth-place ranking amongst all nations with 114 podium finishes (35 golds, 41 silvers, 38 bronzes).
---
---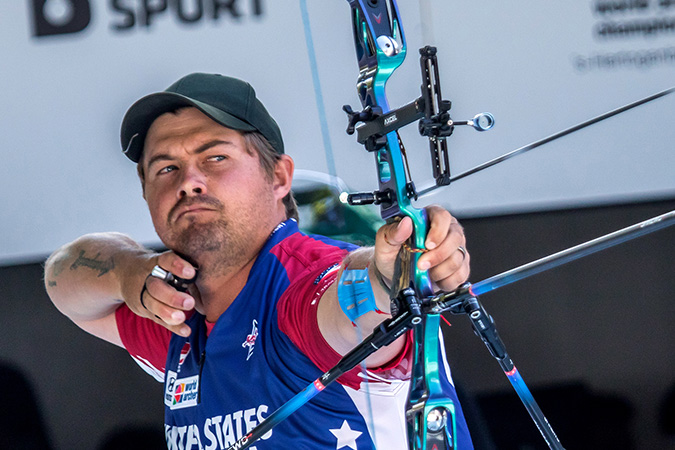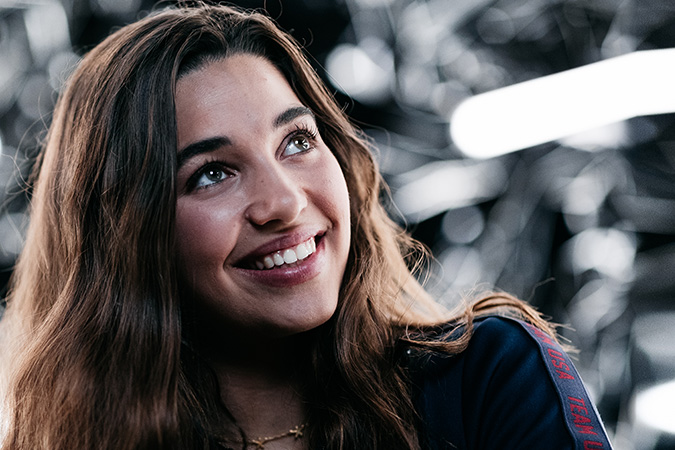 ---
Competitive Excellence Spotlight
---
Olympic
---
The U.S. Women's National Soccer Team went undefeated at the 2019 FIFA Women's World Cup, earning a historic 13-0 victory against Thailand and winning its second straight—and fourth overall—World Cup title, the most of any nation. Team co-captain and tournament MVP Megan Rapinoe became only the second American to win the Golden Boot award after scoring a tournament-high six goals—including the game-winning goal in the final against the Netherlands.
Noah Lyles became the youngest 200-meter world champion in history, while also leading the men's 4x100-meter relay to a record-setting victory—the first world titles for Team USA in both events since 2007, and Dalilah Muhammad delivered a stunning world-record performance in the women's 400-meter hurdles as Team USA won 29 medals at the IAAF World Championships.
Simone Biles was crowned the most decorated gymnast of all time at the world championships, becoming the first gymnast since 1958 to capture five gold medals at a single worlds, and bringing her career total to 25 podium finishes in leading the U.S. women to its fifth straight world title in October.
Mikaela Shiffrin became the first skier in history to win four consecutive world titles in the same event (slalom), and the first athlete—male or female—in the history of the sport to win all six alpine world cup disciplines, improving her career total to 60 world cup wins and claiming four of five crystal globes as world cup season champion.
Nathan Chen became the first American man since 1984 to win back-to-back world championship titles in March 2019, and only the fourth male figure skater—and first from the U.S.—to win consecutive ISU Grand Prix of Figure Skating Final titles.
The U.S. Women's National Water Polo Team captured its third consecutive world title—a first for any country of either gender—to continue the longest win streak in the Olympic era of women's water polo, also winning the FINA World League Super Final to qualify for the Tokyo Games.
Caeleb Dressel became the first swimmer in history to win eight medals—including six golds—at the long course world championships and set the world record in the 100-meter butterfly; while Simone Manuel led U.S. women with seven podium finishes and became the first American to win both the women's 50 and 100 freestyle events.
Adeline Gray became the first American wrestler to earn five senior world titles, winning the 76 kg division to improve to seven career world medals.
Paralympic
---
Thanks to an overtime goal from Brody Roybal, the U.S. National Sled Hockey Team celebrated a gold medal at the 2019 World Para Ice Hockey championship in an undefeated run.
Daniel Romanchuk earned two world titles in Dubai, wrapping up a year that also saw him become the first American man to win a World Marathon Majors title.
Oksana Masters captured five world titles and six total medals at the Nordic skiing world championships before claiming the overall world cup cross-country globe in the women's sitting class, while ending the year with a pair of silver medals at the UCI Para-cycling Road World Championships in the H5 road race and time trial.
Kendall Gretsch won five medals at the Nordic skiing world championships and secured the overall world cup biathlon globe, while adding a silver medal in the women's PTS1 division at the ITU Paratriathlon World Championships.
Para archer Ben Thompson upset the world No. 1 archer to win gold in the individual men's compound and led Team USA to a world record in the compound men's open team ranking round to end the season with a No. 1 world ranking.
Joe Berenyi claimed three medals at the track cycling world championships, including his fifth straight world title in the MC3 kilo time trial.
Deja Yong captured the No. 1 world ranking in the T47 100- and 200-meter, with two grand prix victories and three gold medals from the Parapan American Games.
Robert Griswold took home four world championship, highlighted by Pan American records in the SM8 200-meter individual medley and the S8 400 freestyle.
---
---
Supporting Programs
---
Team USA Ambassador Program—The Team USA Ambassador Program continues to empower U.S. athletes to be stewards of the Olympic and Paralympic ideals while providing resources to support them throughout their careers. The program aims to prepare athletes for the Games environment, inspire them to compete at their best, and unite them as members of Team USA. The Tokyo Games program consists of an online course and in-person session. The Tokyo online course was created in 2019 for deployment to athletes in 2020, and is hosted by six-time Olympic medalist Missy Franklin (swimming—2012, 2016) and two-time Paralympic gold medalist Rico Roman (sled hockey—2014, 2018).
Goodwill Campaign—Since Beijing 2008, the USOPC and Team USA athletes have been building bridges with Olympic and Paralympic Games host countries through unique sport diplomacy initiatives aimed toward fostering international goodwill and sharing the Olympic and Paralympic values with global communities. In October, the "Thank You, Japan" international goodwill campaign was launched to enhance sport diplomacy efforts in Japan and contribute to the positive legacy of the Olympic and Paralympic Games Tokyo 2020. Athletes have engaged globally as ambassadors of Team USA in numerous ways, giving back through community outreach events, including an accessibility symposium, youth sports clinics and cultural exchanges. Additional activities and exchanges will continue through the Tokyo Games.