Team USA Media & Promotion
Programs that celebrate and elevate the legacy and excellence of Team USA, and the Olympic and Paralympic movements positively impact athletes' personal branding, voice, storytelling, sponsorship and earning opportunities. These include traditional and digital media, broadcast initiatives, international outreach and investments in local, national and international community endeavors. Team USA Network
---
Team USA Digital Media Growth
---
The Team USA social media audience across Facebook, Twitter, Instagram and YouTube surpassed 7.1 million followers in 2019; a 14% increase in YouTube subscribers was the largest increase on that platform since the Olympic Games Rio 2016.
Team USA launched a TikTok account in November and accumulated 500,000 followers by the end of year, posting Olympic and Paralympic highlights, and athlete-generated content. The highest viewed TikTok of the year featured a Paralympic Games highlight of David Brown and Jerome Avery with 17.1 million views.
TeamUSA.org, which serves as the digital home for Team USA as well as 26 National Governing Bodies, reached 17 million unique visitors in 2019, an increase of more than 15% from 2015 during the lead up to the Rio Games. The Team USA editorial efforts included 17,000 pieces of content throughout the year, covering stories of Team USA athletes on and off the field of play, which received 4.7 million pageviews, a 57% increase from 2015.
NGB Digital Collaboration
---
The Team USA digital team increased efforts to support National Governing Bodies through social media best practice sharing and training, digital production support and collaboration, and NGB competition coverage. In 2019, the Team USA network covered nearly 700 competitions and 80 sports across TeamUSA.org and @TeamUSA social media channels. The content was Team USA's highest performing, accounting for nine-out-of-every-10 top @TeamUSA tweets, and four-out-of-five top Instagram posts.
Pan American and Parapan American Games Coverage
---
Team USA enhanced its coverage of the Pan American and Parapan American Games Lima 2019 through increased digital media content, providing fans with a unique second-screen experience. TeamUSA.org featured nearly 100 pieces of content during the Pan American Games and over 300 social media posts, earning more than 100,000 engagements.
During the Parapan American Games, TeamUSA.org featured 80 pieces of editorial content, while @TeamUSA featured 122 social media posts, amounting to 24,000 engagements. In addition to robust digital media coverage, Team USA hosted livestreams on TeamUSA.org for the first time ever, tallying 14,644 pageviews (5,089 unique viewers) with 16 sports featured.
Athlete-Generated Content
---
Team USA launched an athlete digital ambassador program that empowered athletes to tell their stories and connect with Team USA fans in the most authentic way. Team USA published nearly 100 pieces of content across the Team USA digital network, including blogs on TeamUSA.org, athlete-generated videos, social media takeovers and more.
---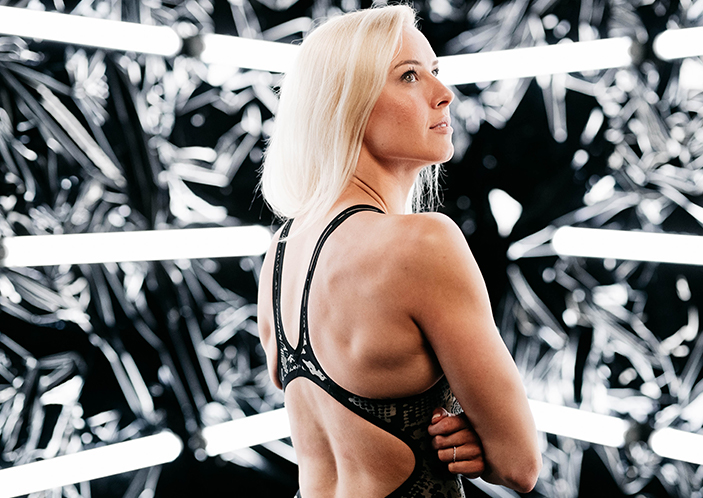 ---
Honoring legacy
---
U.S. Olympic & Paralympic Hall of Fame Revival
Envisioned as a lasting tribute to American athletes and the Olympic and Paralympic ideals, the United States Olympic & Paralympic Hall of Fame was established to celebrate the achievements of Team USA athletes and their pursuit of excellence, on and off the field of play. In 2019, following a six-year hiatus, the USOPC revived the hall of fame under a new name—one that reflects its commitment to Paralympic inclusion—and a fresh format that will induct a new class comprised of Olympic and Paralympic athletes and legends, and one team, coach and special contributor every two years. Starting with the class of 2019, the hall of fame will see increased Paralympic representation and induct two legends in each class—developments that were led by the Team USA athlete community.
Originally established in 1979, the hall of fame's class of 2019 joined an esteemed group of 154 inductees who have enhanced the Olympic and Paralympic movements through their legacy and contributions, both on and off the field of play. The 2019 honorees represented Team USA at a combined 36 Olympic and Paralympic Games, tallying 79 medals—including 43 golds.
Inductees were determined by a voting process that featured Olympians and Paralympians, members of the U.S. Olympic and Paralympic family, and an online vote open to fans. The U.S. Olympic & Paralympic Hall of Fame was one of the first national sports halls of fame to include fan voting as part of its selection process, and in 2019, nearly 200,000 votes were cast at TeamUSA.org.
The class of 2019 was honored at an induction ceremony at the Colorado Springs Olympic & Paralympic Training Center in November, which coincided with the U.S. Olympians & Paralympians Association Reunion—bringing hundreds of esteemed American athletes together for a momentous celebration of personal excellence, sport and humanity.
Team USA Awards
The Team USA Awards presented by Dow continued its monthly voting across Team USA digital and social channels in 2019, celebrating monthly accolades for outstanding U.S. male, female and team performances. The Team USA Awards, Best of the Year ceremony was held in Los Angeles in November, recognizing the top accomplishments of athletes, teams and coaches of the year. Airing as a one-hour feature on NBC and hosted by Olympic gold medalist in wrestling, Jordan Burroughs, the ceremony was also highlighted by Olympian Amy Van Dyken winning the Jesse Owens Olympic Spirit Award, and featured special medal reallocation ceremonies for the Team USA two-man and four-man bobsled teams from the Olympic Winter Games Sochi 2014.
Fan engagement throughout the year was strong, as more than 640,000 fan votes were recorded throughout the monthly honors and more than 525,000 fan votes led to the annual award winners, in addition to input from members of the Olympic and Paralympic community.
---
Team USA Programming
---
Next Olympic Hopeful
Momentum for "Milk Life presents, The Next Olympic Hopeful" continued to grow as the third season crowned six winners in 2019. Following nearly 5,000 contestant applications, which marked a 45% increase from the year prior, winners were named in the sports of bobsled, cycling, rowing, rugby sevens, skeleton and weightlifting. Most notable, winner Alex Mustard won three North American cup medals in bobsled in the 2019-20 season. The program—which was designed to enhance the pipeline of world-class athletes pursuing Olympic sport, promoted the concept of talent identification and provided media exposure for participating National Governing Bodies. Additionally, the program has seen 32 medals won on the international stage from participants in its first three seasons.
Team USA Journey
The Team USA Journey presented by OREO, a one-of-a-kind interactive social media experience, began its 20-stop tour across the country, bringing the spirit of the Olympic and Paralympic movements to Team USA fans ahead of the Olympic and Paralympic Games Tokyo 2020. The Journey featured an immersive experience that engaged and connected fans with Team USA. During the eight stops held in 2019, digital impressions reached nearly 3.9 million, while nearly 445,000 fans immersed themselves in the energy and excitement of the Journey.
One-Year Countdown to the Tokyo Games
The USOPC joined fans from around the world on July 24 in commemorating the one-year countdown to the Olympic Games Tokyo 2020 with several promotional activities and athlete appearances. In partnership with Games broadcaster NBC, the USOPC brought 16 athletes from 10 sports to New York for interviews, photo shoots, panel discussions, NBC promotions and a youth sports clinic with the Boys & Girls Club of Harlem. Additional activity included community outreach events with U.S. athletes in Colorado Springs, Colorado, Orlando, Florida, and Tokyo.
NBC-USOPC Promotional Shoot
The NBC-USOPC Promotional Shoot hosted 110 U.S. Olympic and Paralympic hopefuls from 32 Olympic and Paralympic sports—vying to compete at the Olympic and Paralympic Games Tokyo 2020—in Los Angeles for five days of video shoots in what is considered by many as one of the greatest content collection events in the history of broadcast production and marketing. More than a dozen platforms of NBC Universal and the Team USA network gathered content with all 110 athletes to promote the athletes and their stories in the lead up to the Tokyo Games.
---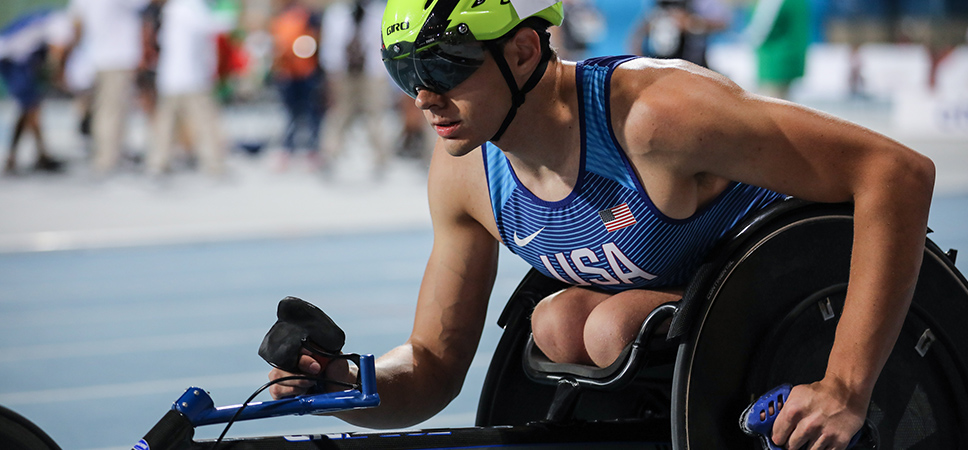 ---
International Engagement
---
Driven by its global purpose to build a better and more inclusive world through sport, the USOPC is committed to strengthening the worldwide Olympic and Paralympic movements by serving as a fully integrated and engaged global partner—and was recognized as such by topping the International Sports Political Power Index in 2019. Americans hold more than 450 international board, executive committee, leadership and commission positions, including two International Olympic Committee members, one International Federation president, four IF secretaries general and nine IF vice presidents. Among the highlights of 2019 was David Haggerty's re-election as president of the International Tennis Federation, which resulted in his nomination for election as an IOC member.
With these efforts, the USOPC also granted more than $400,000 across 22 National Governing Bodies to support their international efforts. Additionally, the U.S. hosted two world championships and several international meetings, including the IOC Athlete 365 Career+ Forum, IPC Athletes' Forum, the 4th Americas Best Practices Symposium and Panam Sports Executive Committee meeting.
The USOPC also continues to support bilateral agreements with six National Olympic Committees as well as agreements with the Continental Associations of Africa and Asia—aimed at sharing best practices and strengthening collaboration. The USOPC partnered with Olympic Solidarity and the University of Delaware for the 12th edition of the International Coaching Enrichment Certificate Program, where nearly 363 international coaches representing 116 countries and 33 sports have participated in the program since its inception, as well as for the eighth edition of the International Coaching Apprenticeship in Basketball (ICAB) program, whereby 49 international coaches representing 40 countries have participated in the program. ICAB is offered in partnership with USA Basketball, and through the support of 15 universities across the United States.
The USOPC also worked with government agencies to facilitate visa and entry support for international athletes, coaches and officials from 80 nations traveling to the U.S. for competition and meetings in 2019. The two U.S. Olympic & Paralympic Training Centers hosted nearly 1,000 athletes, coaches and officials from 68 nations to help raise the international level of sport and enrich U.S. athletes and coaches, both athletically and culturally.
---
Olympic Day
---
The USOPC supported nearly 600 Olympic Day events across the U.S. with nearly 270,000 participants. The U.S. Olympic & Paralympic Training Center in Colorado Springs, Colorado, hosted an open house, allowing more than 2,000 guests from across the country an inside look at how Olympic and Paralympic athletes live and train with the opportunity to try boxing, judo, pentathlon, sitting volleyball, wheelchair basketball and wrestling. Additionally, 13 MLB teams hosted Olympic and Paralympic alumni for on-field celebrations, with several teams inviting Team USA athletes to throw out the first pitch.
Olympic Day is held annually on June 23 to commemorate the birth of the modern Olympic Games in 1894 and is celebrated by millions of people in more than 160 countries. Its mission is to cultivate fitness, well-being, culture and education, while promoting the Olympic values of excellence, friendship and respect. Guiding all Olympic Day events are three pillars: move, learn and discover.
Crawford Family U.S. Olympic & Paralympic Archives
---
The Crawford Family U.S. Olympic & Paralympic Archives at USOPC headquarters nurture and promote the U.S. Olympic and Paralympic movements through preservation and presentation of artifacts, historical photographs and documents that capture the history of Team USA. The archives developed opportunities for museum exhibits and national displays to showcase historic Olympic and Paralympic memorabilia throughout the country—including supporting the U.S. Olympic & Paralympic Museum with exhibit content development and artifact procurement in advance of its grand opening in 2020. Based in Colorado Springs, Colorado, the museum will welcome patrons from around the world to experience the spirit of the Games, promoting Team USA to fans of all ages.
By the Numbers:
---
Individual Donations
of Collections
---