Key Progress & Reforms
2019 was a year of listening and meaningful change.
Between community voices and reports, the USOPC received substantial proposals and acted on ways to better support, serve and partner with athletes. We logged over 200 specific independent report-driven recommendations for change in our organization as leader of the U.S. Olympic and Paralympic community, and thoughtfully considered these suggestions from our athletes and other stakeholders—including many of our critics. We then got to work integrating reforms that can positively change our organization and by the end of 2019, had completed, begun implementation of, or otherwise addressed nearly 90% of these suggestions.
---
In 2018, we commissioned the independent firm Ropes & Gray to investigate how specific instances of abuse occurred in the sport of gymnastics and what were the roles of the USOPC and USA Gymnastics in failures to stop them earlier. Their unfettered forensic analysis of this crisis was a sobering lesson, which we published immediately and in its entirety, even as it helped us understand where we needed to do better.
---
While we had already undertaken a number of changes, 2019 was a transformative year marked by our commitment to continue to listen and build on our progress from the past year while setting our future direction.
---
We also commissioned another report from an independent party, developed internal task forces, engaged with stakeholders on their recommendations—including Congressional inquiries—and expanded our strategic planning process to include athlete perspectives.
The Athlete & NGB Engagement Commission, also known as the Borders Commission after chair and former WNBA President Lisa Borders, released a comprehensive report outlining specific and wide-ranging recommendations for improvements in USOPC structure and operations to address how we can more effectively interact with and oversee our diverse member NGBs, and support and engage with the athletes we serve.
The U.S. Senate Commerce, Science, and Transportation Subcommittee on Consumer Protection, Product Safety, Insurance and Data Security released a full investigative report, along with findings and recommendations. The USOPC voluntarily and actively participated in the inquiry, which included four subcommittee hearings, interviews with Olympic officials, athletes and survivors, and the review of over 70,000 pages of documents voluntarily provided by the USOPC. The U.S. House Energy and Commerce Committee, Subcommittee on Oversight and Investigations undertook a similar thorough inquiry and issued an important report in late 2018.
We used these reports to further inform our priorities and clarify our focus on athletes and NGBs.
We also conducted a thorough and collaborative strategic planning process that included input from our stakeholders, and we built a roadmap to guide our future journey and decisions—one that will lead us in serving our athletes and our community as we deliver on our mission. Our transparency on our strategic plan will also hold us, and empower others to hold us, accountable in its execution.
---
An important part of the ongoing reform process will be the Empowering Olympic and Amateur Athletes Act of 2019, a bill introduced by Senators Jerry Moran and Richard Blumenthal in July 2019, and approved by the Senate Commerce Committee in November. This is an important bill aimed at increasing the voice of athletes and strengthening the USOPC's oversight of the Olympic and Paralympic community in the U.S. While the legislation had yet to officially pass at the close of 2019, we continue to broadly support the bill, which is consistent with many of the reforms our organization had already implemented or began to shape in 2019.
---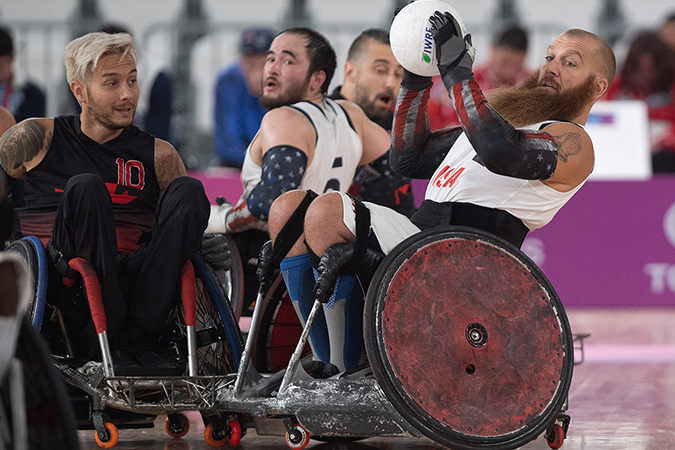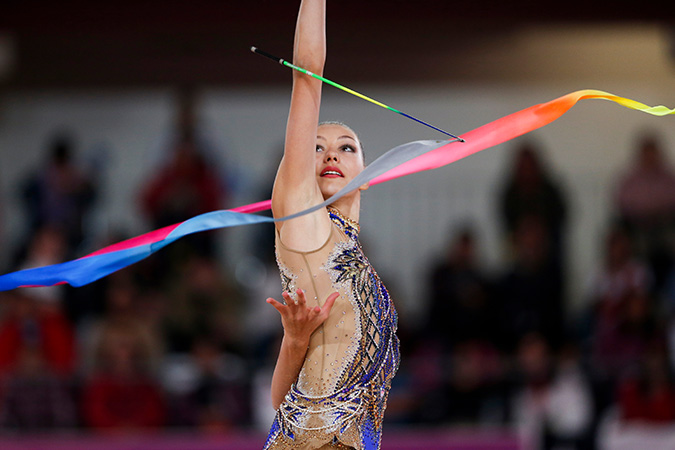 ---
By including more perspectives in the process, we ensured our path forward reflected a broad range of voices in our community. Based on the input received, there were three common themes and areas of Focus for reform.
---
Increased athlete engagement, voice and representation—including board positions—while further refining partnerships and roles
Increased resources for the USOPC Athletes' Advisory Council, including funding for its first-ever professional staff
Greater unity and parity between Paralympic and Olympic sport athletes
---
Policies and enforcement to ensure athletes' personal safety and promote abuse prevention
Enhanced mental health support, lifecycle benefits and performance resources
---
USOPC and Partner Accountability
Greater oversight and compliance (e.g., Congress over USOPC and USOPC over NGBs)
Greater communication and transparency around the USOPC's allocation of resources and decision-making
---
---
Guided by these themes, we took actions that will enable us to create a stronger athletes-first culture, ensure the safety and well-being of the athletes we serve, and apply greater accountability for everyone in the olympic and paralympic movements.
---
On June 20, 2019, we officially changed our name to the United States Olympic & Paralympic Committee, to better reflect the diversity of Team USA athletes.
---
We made some of the most sweeping governance reforms the USOPC has ever seen via a multi-stage rewrite of the USOPC bylaws in place beginning in November, underscoring our commitment to athlete representation, athlete safety and governance best practices.
These reforms—which reflected consensus recommendations from the independent and Congressional reports—created greater avenues for athlete representation in our organization and ensured a strong athlete perspective in USOPC governance.
They were defined over months of work by a multi-stakeholder working group, including athlete and sport organization leaders, ensuring they reflect the best combined thinking of our Olympic and Paralympic community.
They included increasing the number of athlete representatives—including the addition of retired athletes—from 20% to 33% on our board of directors and committees, and allowed for direct election and re-election of athlete and NGB representatives from the Athletes' Advisory Council, NGB Council and U.S. Olympians & Paralympians Association.
The reforms also increased our accountability for oversight of NGBs by instituting a new NGB certification program based on expanded audits and strengthened requirements.
Additionally, the reforms more clearly defined specific updates, rights and obligations of the AAC, NGBC and USOPA, as well as the role of the Athlete Ombudsman.
---
We sharpened our focus on serving the whole athlete and updated our mission statement to include clear emphasis on athlete well-being along with sustained competitive excellence.
---
We intentionally doubled down on thinking first about the impact on Team USA athletes in every decision we make. To that end, we:
Instituted new leadership and built an effective and diverse executive team.
Created the athlete services division to better support Team USA athletes in safety, wellness, engagement and communication, while establishing clear separation between the oversight of athlete care and sports medicine from performance.
Provided more clarity and transparency to Team USA athletes about available USOPC resources and services.
Collaborated with the Athletes' Advisory Council to establish effective mechanisms for continuous improvement in athlete support, while strengthening the alumni association and AAC functions.
---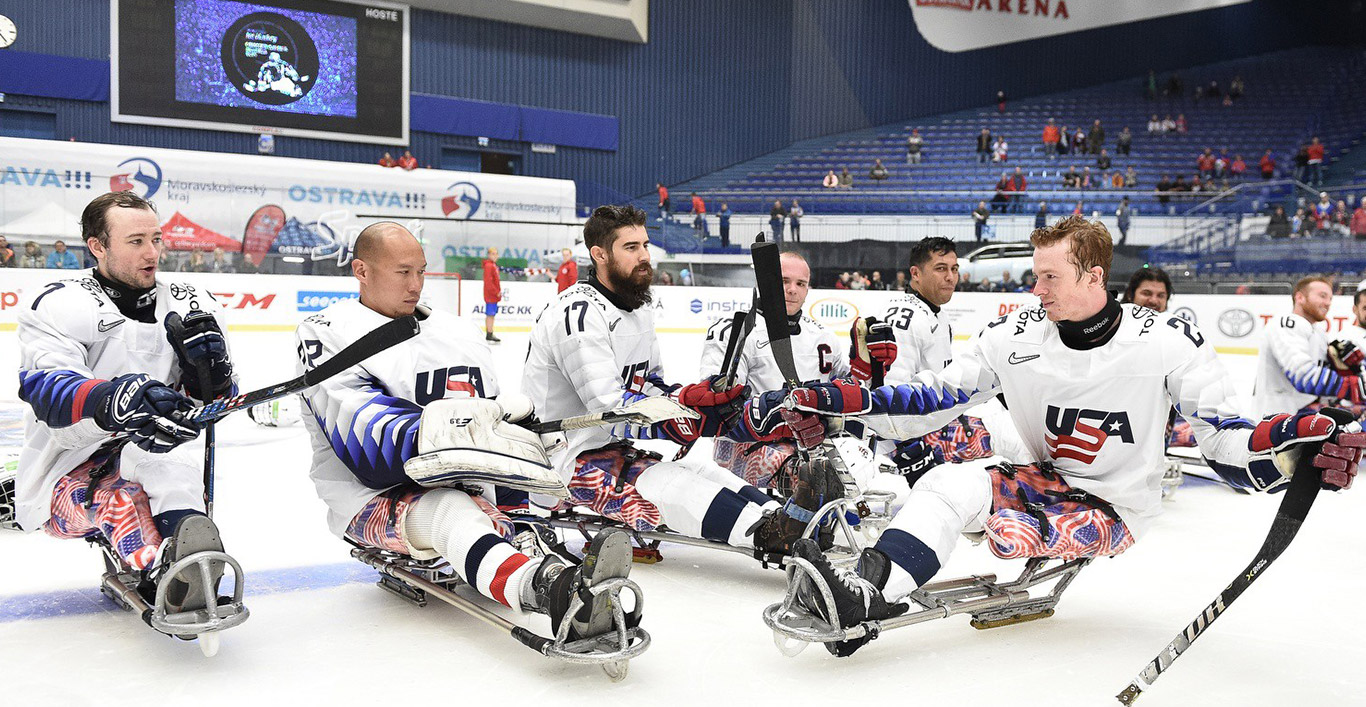 ---
We continued to strengthen the accountability, health and stability of our organization and that of our partners, including NGBs. We know NGBs must be strong for us to effectively serve the athlete community, together.
---
We recognized the need for greater clarity regarding the USOPC's responsibility for, and relationship with, our member NGBs and the need to strengthen NGBs as organizations. Under the new bylaw changes announced in November 2019, we created a stronger and more comprehensive certification process to hold NGBs accountable to specific compliance standards required for membership, including:
Governance and compliance requirements
Athlete safety policies and procedures that comply with all applicable laws and safe sport policies
Financial standards and reporting, to include transparency and accuracy of posted financial records
Sport performance requirements that include an approved strategic plan, selection procedures and process, and team recommendations
Operational performance that demonstrates specific capability, maintenance of policies, ability to generate revenue, manage grievance procedures, adopt and uphold a whistleblower policy and cooperate with trademark policies of the USOPC
---
We also strengthened NGB support to improve organizational health and stability by:
Expanding our dedicated NGB services team to provide more comprehensive support and resources to NGBs seeking to achieve operational excellence
Developing a dedicated NGB compliance team and process to standardize the management of NGB compliance issues
Creating a dispute resolutions unit to conduct streamlined grievance and mediation procedures
Preparing to certify Paralympic Sport Organizations in the same manner as NGBs
We strengthened relationships and trust with Team USA athletes, and as a result, athletes are becoming more actively engaged partners to the USOPC.
---
As part of this journey, we:
Elevated athlete voices and made their perspectives a more regular part of the dialogue on how to improve our organization
Continued to build trust and stronger communication pathways with athletes, ensuring they were heard and acting on their feedback
Began the process to provide more funding, and independent and operational support to enable the Athletes' Advisory Council to more effectively and professionally represent Team USA athletes and advise the USOPC
---
We also reaffirmed our commitment to fiscal responsibility and financial transparency—making sure our stakeholders understand how our resources are invested.
---
That's why we changed elements of our financial reporting to better convey how the USOPC raises revenue, and opened a dialogue with athletes and NGBs regarding how we invest our resources.
---
Our primary purpose is to support athletes—through direct funds or programs that support them—and in 2019, we provided a year-over-year increase in programs and support.
---
We continued to provide greater monetary support to Team USA athletes than ever before in preparation for both the Tokyo and Beijing Games.
---